River Whyless cut straight to the bone on this one. As if the beautifully shuffling indie folk wasn't draw enough, the lyrics suck me right in. "I'm terrified of waking up alone" is a line we can all relate to and it is nice to now have someone to sing along with about it. Read on for the story behind the song.
"We were driving home from a tough supporting tour, we were broke, which wasn't uncommon. Halli had just moved to Oregon and we'd dropped her at a Motel 6 to spend the night before her morning flight. Watching her check into the motel as we pulled away felt like an ending. It was as if I removed a pair of tunnel vision goggles and could see the world and my life for the first time since we started this band. I felt incredibly small, fragile, irresponsible, foolish, at a loss for what to do next and very alone. The reality of what we had been trying to do for a decade came crashing down in an almost laughable way. We didn't talk about it and I don't know if anyone felt the same way but, at that moment, I changed. The funny thing is that a month later we had the most successful tour we've ever had."

– Ryan O'Keefe
"Motel 6" is the new single from River Whyless, off their forthcoming new album Kindness, A Rebel — out everywhere June 8, 2018.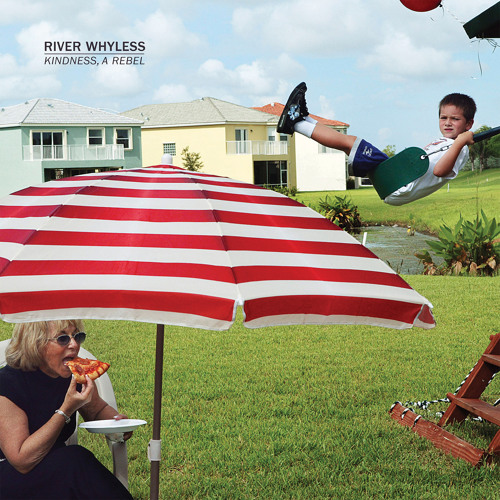 https://www.theburningear.com/media/2018/04/Lee.K.jpg
2022
1536
Staff
https://www.theburningear.com/media/2015/03/TBE-Header-Logo-2015-stack1.png
Staff
2018-06-05 13:38:14
2018-06-05 13:39:34
River Whyless - "Motel 6" // Art: Lee.K